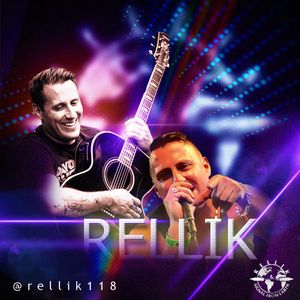 Rellik is an 8x award winning, 25 x nominated hip hop fusion artist from 
Edmonton, Alberta. With over 600 performances and over a decade of professional
experience under his belt, this mid-career artist captivates audiences with his 
messages which are positive, emotional, humorous and storied with his 
personal experiences. 
Sharing the stage with contemporaries like Everlast and 
Run DMC , as well as child hood heroes Buffy St Marie and The Guess Who, 
Rellik's musical journey has been a dream come true for someone who has 
overcome adversity to flourish in his musical career. 
Compared to the likes of artists like Struggle Jennings, Everlast or Kid Rock, 
he is heavily influenced by genres outside of Hip Hop, including 
Country, Blues, Folk and Rock. With songs featured in movies and 
television, Rellik often collaborates with an array of talented 
musicians and creative minds, including his steadfast band Signal 
From Earth.